The menstrual period is inevitable. However, it is not something every woman looks forward to having. The flow challenges are significantly higher at night, a time when you want to rest with a good night's sleep.
When you finally snuggle up and get cozy beneath the covers, your mind begins to wander off to slumber. However, you suddenly have the fear that you will wake with a blood spot on your jammies and bedding, and that is the end of your restful night. Sleeping through your menstrual cycle without leakage requires the best strategy and the most effective overnight pads.
What should you look for in an overnight sanitary pad? Read on to find out.
Factors to Consider When Selecting the Best Overnight Sanitary Pads
Women have a wide selection of sanitary napkin brands that provide the best support for menstrual management. While many works well for light flow, they might not offer enough support for overnight bleeding. If you are shopping for overnight pads, consider the following factors.
1. Hygiene and Safety
Hygiene and safety are the two most important factors to consider when selecting your overnight pads. Unfortunately, most women pick their sanitary napkins from stores without caring much about the ingredients that make the product. A vaginal area is a sensitive place, and any toxic chemicals could cause significant harm to the body and skin.
Ordinary sanitary napkins contain chemicals and artificial fragrances that are not safe. On the other hand, the construction of Lady Anion organic sanitary pads is naturally hygienic and safe materials. They also do not contain any artificial deodorants that are harmful to the body and skin. You need to maintain good hygiene and safety even at night.
2. High Absorbency
Overnight pads should have the ability to serve you through the night without any fear of leakage (heavy mensuration period). Sleepless evenings might leave you feeling irritable and unhappy the next day. If you want to avoid changing sanitary pads at night, you should opt for an overnight sanitary pad that is long-lasting and has high absorbency levels.
Feminine sanitary pads come in a variety of thicknesses and absorbencies. A pad's thickness does not always imply its absorbency is excellent. You can also opt for Ultra-slim sanitary napkins that perform the same function as large pads. Furthermore, ultra-thin sanitary napkins are more intrusive than their bulky counterparts are.
3. Comfort
Besides anything else, you need to sleep in comfort even when you are in your menstrual flow. The most comfortable overnight napkins should have a soft, breathable, and hypoallergenic cover material. The best choice is organic sanitary pads with a soft cotton layer that does not compromise your comfort without any night rash, does not leak, and is absorbent.
4. Extra Length
If you do not want to wake up in the middle of the night to change your pad, you should get one with extra length for more coverage. Today, many brands make ultra-thin and extra-long sanitary napkins with gel for absorbency and a soft cotton layer for absolute comfort.
5. Sanitary Pads with Wings
Using sanitary pads with wings provides you with added protection throughout the night. Sanitary napkins without wings do not function as efficiently as those with wings do.  They fold, directing blood to the sides.  On the other hand, sanitary pads with wings wrap around the crotch of your underwear, preventing blood from leaking to the sides.
The wings come in several forms. Most of them have an adhesive strip that snaps the wings in place, while others have buttons, fasteners, or Velcro. The wings also come in different shapes depending on the brand. Most sanitary pads come with the wings attached to them, while others come as separate additions.
Besides providing an additional leak prevention layer for side bleeding, sanitary pads with wings also prevent the pad from sideways bunching.
6. Longevity
Sleep-deprived nights might leave you feeling irritable and unhappy the next day. As a result, if you want to avoid changing sanitary pads at night, you should opt for an overnight sanitary pad that is long-lasting.
Top 10 Picks For Brands with the Most Effective Overnight Sanitary Napkins
Hundreds of brands offer feminine overnight sanitary pads, which sometimes becomes challenging to pick one from the next. Some women will choose just any pack of pads provided it serves its purpose. However, it is good to know the brand behind the product if you want to maintain good health, hygiene, comfort, and less bunching and shifting while you are asleep.
The product you choose should
Have a high level of absorbency for overnight coverage
Be leak-proof
Stay securely in place throughout the night without bunching or shifting
Have a breathable and hypoallergenic construction with a soft cover for comfort
Preferably, have wings
Be unscented
Have convenient packaging
The following brands all provide excellent overnight sanitary pads but only Lady Anion pads comes with negative ion benefits. They are easily available in online stores, regular sanitary pads can be easily purchased in store.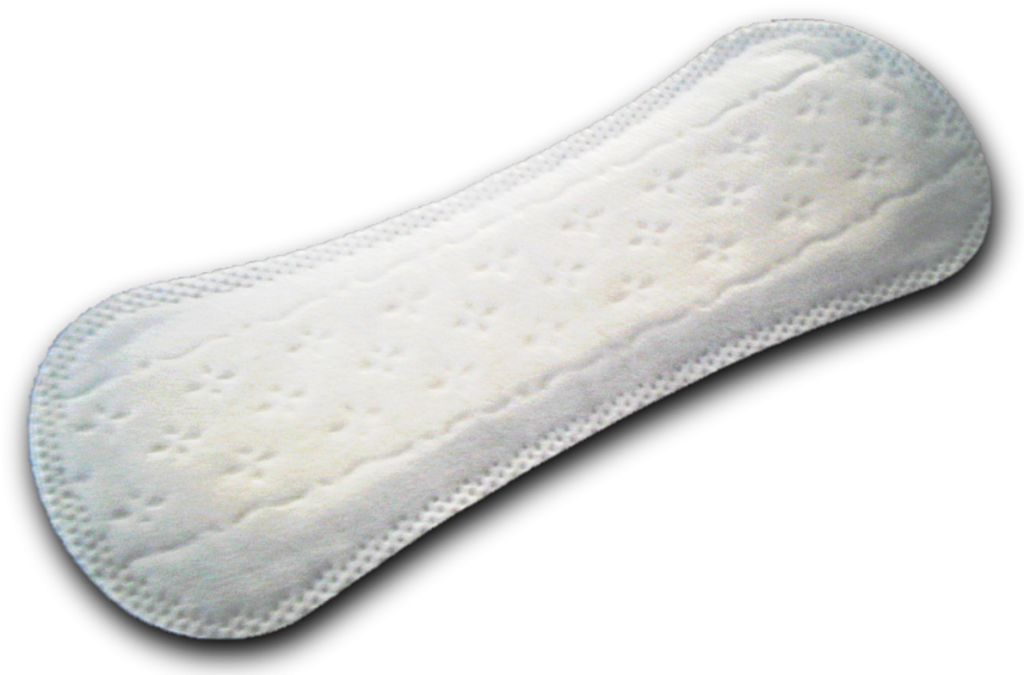 Always Discreet
U by Kotex overnight maxi pads
Little Aussie Monster Sanitary Pads
Moxie Silks Pads
Love Luna Biodegradable Super Pads
Poise Pads
Tsuno Natural Bamboo Overnight Pads
Tom Organic Super Pads
Stayfree
Libra Invisible
Wrapping up
A good night's sleep is essential for everyone because you will have a lousy time the following day without that. Menstruation flow is one of the causes of bad nights for most women. One of the reasons is waking up often to change a sanitary pad or using uncomfortable sanitary napkins.
However, you can change your menstrual nights by choosing the most efficient overnight pads like Lady Anion night pads. An overnight sanitary pad should provide you with comfort and leak-proof protection throughout the night. Many of the top brands offer ultra-thin sanitary pads with wings, high absorbent, leak-proof and long coverage to ensure you have a regular night.
You can also get overnight pads made with organic soft and breathable materials, so you do not have to worry about infections or skin irritation.  Lady anion night sanitary pads is first antibacterial pads. Overall, when you are looking for overnight sanitary pads, you should consider the above factors, and you will enjoy a stress-free menstrual night.